Let Your Kids Enjoy A Day Of Excitement With Our Incredible Water Slide Rentals In Knoxville!
Let Party On! Knoxville Make Your Next Event A Success With Our Timely, Sparkling-Clean Knoxville Water Slide Rentals.
Order-by-Date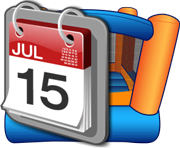 GAMES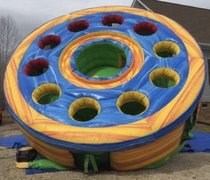 Extreme Foam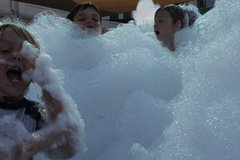 Obstacle Courses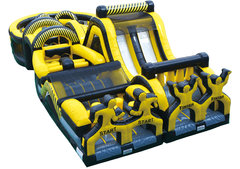 TACTICAL LASER TAG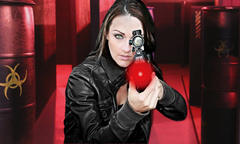 WATER SLIDES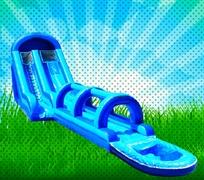 DRY SLIDES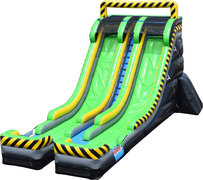 BOUNCE HOUSE WATER SLIDE COMBO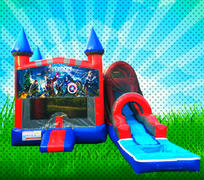 BOUNCE HOUSE SLIDE COMBO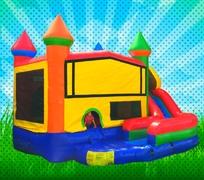 15' X 15' BOUNCE HOUSES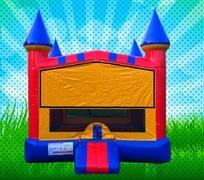 Tables And Chairs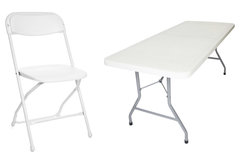 FOG AND LIGHTS
Cotton Candy And Snow Cone Machines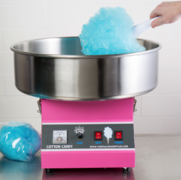 GENERATOR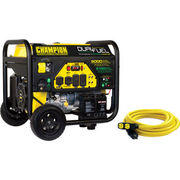 GELLYBALL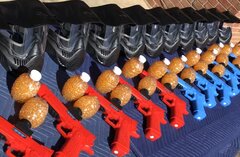 DUNK TANK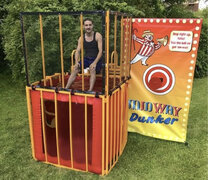 FRESH PRE-MADE TREATS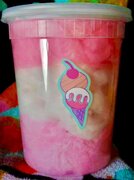 TENTS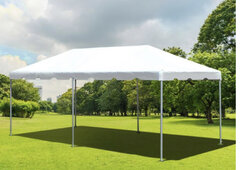 Let Your Children Experience A Day Of Pure Delight With Our Amazing Knoxville Water Slide Rentals!
At Party On! Knoxville with our Knoxville Water Slide Rentals, we strive to offer the best customer service possible. We prioritize safety above all else and guarantee that our products meet all safety regulations for your family's peace of mind! Plus, convenience is key: professional setup and delivery are included with no extra charge so you don't have to worry about lugging any gear around yourself. With us on board, throwing a momentous event or celebration in Knoxville will be effortless-- get ready for an experience that'll truly last a lifetime!

Ready to make your event remarkable? A Knoxville Water Slide Rental is the perfect addition for you! Our team works diligently and passionately to provide you with impeccable customer service, along with high-quality Knoxville Water Slide products. With us, we will help turn any ordinary gathering into a unique experience that all of your guests will fondly recall in years ahead. So don't delay - contact us right away at Party On! Knoxville and let's get this party started!
Get Ready To Have Some Unbeatable Fun With Our Water Slide Rentals Knoxville! We Guarantee Clean And Prompt Delivery Of Quality Equipment, Every Single Time.
If you're looking for the ultimate Knoxville Water Slide Rentals experience, then look no further than Party On! Knoxville. We are dedicated to ensuring your rental arrives in perfect condition and on time; our thorough inspection process guarantees that there won't be any surprises after the event is over. With us, you can rest assured knowing that when it comes to throwing an incredible party or gathering – we've got all of your needs covered. Our commitment to safety, timeliness, and cleanliness means nothing but the best - just for you!
When it comes to Knoxville Water Slide Rentals, safety is our top priority here at Party On! Knoxville. We strive to provide you with unbeatable quality, prices, and service; so why settle for anything less? Pick up the phone now and dial (804) 986-4201 for an unforgettable experience that starts right away! Thank you for trusting in Party On! Knoxville!
If The Thrilling Knoxville Water Slide Rentals Don't Satisfy Your Craving For Adrenaline, Then Explore Our Other Exciting Rental Options!
Bounce House Rental: Let go of your inhibitions and embark on an exhilarating journey filled with endless fun! Jump around for hours as you create unforgettable moments with your family at any one of our exciting themes. Don't pass up this unique opportunity to be a kid again, come join us in the captivating world of bouncy houses now!
Water Slide Rental: This summer, don't just beat the heat - make it your own private water park! With Big Inflatable Water Slides you can bring all of the aquatic fun right to your backyard. Gather up everyone you know and create some unforgettable memories that will last a lifetime. Enjoy amazing thrills in the sun with these incredible slides!
Combo Bounce House Rental: Want to give your guests an unforgettable experience? Look no further than a combo bounce house: featuring slides and bouncing areas, it's ideal for children aged 13 or younger. It'll have them jumping with delight as they explore the awesome options! Get ready to witness plenty of smiles and laughter.
Obstacle Course Rental: This is your chance to demonstrate your might, agility, and resilience. Take the lead of other contenders as you push yourself in this race for honor! Overpower any challengers and seize a prestigious title - prove that success awaits you!
Laser Tag Rental: Step into a thrilling world of action-packed live gaming, combining the objective-based play of video games with exhilarating physical activity. Gather your friends and family members together to battle each other - up to 12 people can join in on the fun! Experience the rush as you come close to victory before time runs out; both adults and children alike will be able to take part in missions that help their teams win. Join us for an unforgettable experience today!
Foam Machine Rental: Transform your backyard into an unforgettable foam-filled paradise and make memories that will last a lifetime! All the supplies you need are already included, so all you have to do is prepare for events of joy beyond imagination. With our captivating designs, everyone in your family can enjoy hours of adventure and enchantment - let us bring the extraordinary to you today!
Our Service Area
Knoxville
Clinton
Oak Ridge
Lenoir City
Farragut
Concord
Loudon
Kingston
North Knoxville
All areas in between
If your project site is outside our normal service area, just let us know! We do deliver even farther out, and special accommodations can usually be made to suit your project.
NOTE: Extra fees may vary depending on how far you are outside our service area.