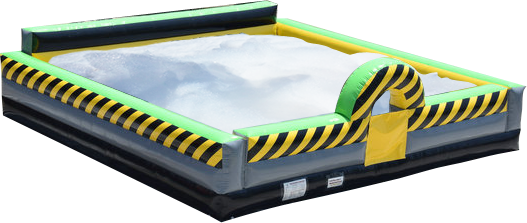 25' X 25' Extreme Foam Pit
Do you want do do something new, fun, and extreme! Our Extreme Foam Machine with our 25' X 25' inflatable pit, will take your next event and make it even more memorable! Billions of organic bubbles contained in our inflatable foam pit not only filled with foam but also will be filled with fun and excitement for all ages! THIS IS NOT SOAP! These organic bubbles are completely safe if it gets in your eyes, it is also safe if it gets ingested, this doesn't leave any residue or film, it is also biodegradable and will not harm your grass and plants, our organic bubbles are complete safe for all occasions, lots of foam fun for all!
You will need access to a water to fill the barrel with water, the rental comes with enough foam mix for 3 hours of foam fun. You can purchase extra foam mix for $25 per pack.