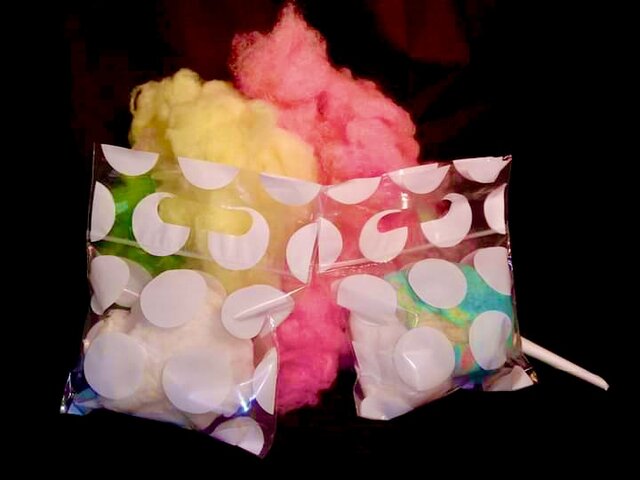 1 FLAVOR FRESH COTTON CANDY MINI PACK
For those who would rather have the cotton candy made for you, check out our custom order buckets and bags. We offer a wide variety of flavors for your cotton candy treats.
Fresh pre-made cotton candy in a 16oz bag Minimum order of 10 bags.
When placing your order online please list the flavors you want in each bag in the customer comments section.
Flavors of cotton candy:
Banana, Blue Raspberry, Birthday Cake, Cherry, Citrus, Chocolate, Fall Spice, Green Apple, Grape, Lime, Maple, Orange, Pina-Colada, Strawberry, Vanilla, Watermelon, Winter Frost